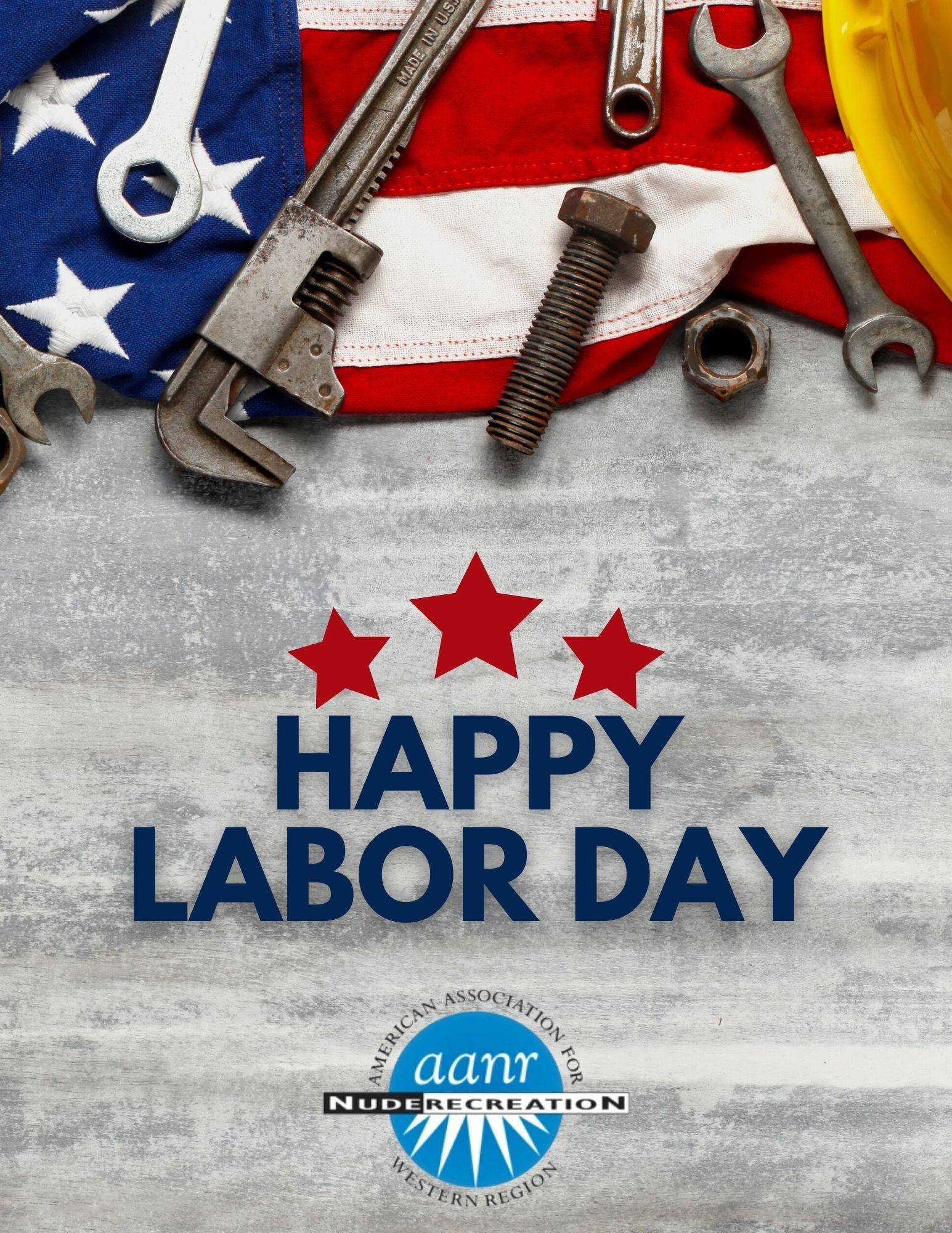 To recognize and uphold the value of labor, the very cornerstone of our society is a significant endeavor. It is your hard work, commitment, and dedication that not only catalyzes the fabric of AANR but advances the world, making it a better place day after day.
We are more than a community; we are a family connected by a common goal - to celebrate the freedom of naturism, embracing our differences, valuing every contribution. This integral essence that defines our identity couldn't have been possible without the labor you put into it.
The greatness of labor and its inherent dignity is universally recognized. We, therefore, take this moment to highlight and appreciate this overwhelming force that is the labor of our members and friends. Work is not just the journey towards economic stability and personal growth, but it is also a powerful means of contributing to the common good and shaping our communities, societies, and the world.
The members and friends of AANR, therefore, represent more than just a community. You are the lifeline of an enduring legacy, the builders of a safe haven for naturism, the torchbearers of freedom and mutual respect. The tremendous work put in by each one of you transpires beyond mere transactions of a workday. It translates into understanding, into the deep respect we have for one another, and into the joy we experience in the heart of our community.
Every one of you plays a vital part in keeping the wheels of the AANR community moving. From administrators to volunteers, from committee members to resort owners, and everyone in between, every role is equally valuable and crucial for our sustainable growth. It is your labor that has allowed us to grow, prosper, and become the warm, welcoming, and diverse community we are today.
On top of that, our collective hard work has not only built our community from the ground up but it's consistently acting as the driving force behind our evolution. Our growth, our development, our success, and every leap and bond we have taken as a community is an ode to your consistent efforts and dedication.
Without the determination and hard work of our members and friends, our mission to promote, enhance, and protect naturism would merely be a distant dream. You make it a reality, you bring about change, and for that, we are eternally grateful.
No matter what hurdles we encounter, no challenge too vast, the labor of this committed guild stands steadfast. It's this commitment that allowed us to achieve illustrious milestones and will undoubtedly steer us to many more in the future.
As we stand here today, let's not forget our roots and what brought us where we are - the indefatigable spirit and labor of our members and friends. Each one of you has shown tremendous courage, unyielding resilience, and a ceaseless desire to work for the betterment of the community.
In honor of your labor, let's continue to weave the fabric of this community with threads of respect, understanding, and mutual cooperation. Let's embody the essence of hard work in each of our actions, in our interactions with one another, and in the way we contribute to the greater good.
So, as we forge ahead, bearing the torch of our shared values, let's celebrate the labor, the hard work, and the commitment that brings us together. Let's celebrate us.
Stay strong, stay united, and remember that your labor is not only appreciated but is a fundamental part of our community's essence. You are the heart of AANR, and each one of you plays a crucial role in making our community what it is today. And, for this, we are incredibly grateful.
All in all, let's continue to encourage and support each other. Let's uphold our principles, work toward our shared goals, and continue to create a nurturing and inclusive community. In unity and mutual respect lies our strength and togetherness; in our labor lies the makings of our great community.
Keep on pushing, keep on growing, and remember that every bit of your effort, no matter how small, is a significant contribution toward creating a brighter and prosperous future for our AANR community.
With heartfelt gratitude and unwavering support,

Happy Labor Day
Guarding the Bare Essentials: AANR's Continuous Advocacy for Nudist Rights Amidst Legislation Challenges
August 21
The American Association for Nude Recreation (AANR) has been attending the National Conference of State Legislatures (NCSL) for decades to prevent unintended consequences of laws that could harm legitimate, family-friendly nudist businesses. Nudism is a multibillion-dollar industry, and laws intended to restrict illicit activity can inadvertently affect it. AANR hopes to see oppressive regulations, such as an Arkansas bill restricting advocacy for nudism, dropped from the books. Bills seeking to censor library materials could also affect AANR, and the group urges lawmakers to exclude them from bills not intended for them. Read the article
AANR West Club Event Calendars
Diversity, Equity, and Inclusion (DE&I) Corner
Labor Day – First Monday in September:
Celebrates the American labor movement that started in the 1800s. It became an official holiday in 1894. Labor Day is also the unofficial end of summer. Many AANR West clubs hold Labor Day events. Check out one near you!

Patriot Day- September 11th:
Also known as 9/11, it commemorates the lives of those who died in the 2001 terrorist attacks on the World Trade Center in New York City and the Pentagon in Virginia and those who perished when the hijacked United Airlines Flight 93 crashed in Pennsylvania. This day was designated as Patriot Day in December of 2001.

National Hispanic Heritage Month-September 15th – October 15th
This month celebrates the histories, cultures, and contributions of American citizens whose ancestors came from Spain, Mexico, the Caribbean, and Central and South America. This month was designated in 1988 after starting off as Hispanic Heritage Week in 1968.
The month starts on the 15th due to many of the Latin American countries' independence days falling on the latter half of the month. Guatemala, Honduras, El Salvador, Nicaragua, and Costa Rica celebrate theirs on Sept. 15, followed by Mexico on Sept. 16, Chile on Sept. 18, and Belize on Sept 21.
This month is significant to AANR West as California has the nation's largest Hispanic population. New Mexico and Arizona are also in the top 5 states with the largest Hispanic population. In New Mexico, Latinos made up 50% of the state's population in 2021 – the nation's largest share.
To celebrate this month, The Library of Congress, National Archives and Records Administration, National Endowment for the Humanities, National Gallery of Art, National Park Service, Smithsonian Institution, and United States Holocaust Memorial Museum have multiple exhibits around art, history, and culture of Hispanic people. Check out the list here: https://www.hispanicheritagemonth.gov/exhibits-and-collections.html

Resources:
https://en.wikipedia.org/wiki/Labor_Day
https://www.britannica.com/topic/Patriot-Day
https://www.pewresearch.org/short-reads/2022/09/23/key-facts-about-u-s-latinos-for-national-hispanic-heritage-month/
https://www.hispanicheritagemonth.gov/
Fall Festival
AANR Western Region Fall Festival Invitation
We are excited to announce the AANR Western Region Fall Festival at Shangri La Ranch.
Consider this your invitation to a getaway wrapped in the exhilarating theme - Aloha! Let's ignite the Hawaiian spirit, revel in the season, and experience the endless merriment that the Fall Festival has to offer.
Event Details
Date:
October 6th - 8th, 2023
Location:
Shangri La Ranch
Schedule:
Friday Night - Karaoke night, show off your singing prowess!
Saturday & Sunday - Poolside music to keep you grooving
Engage in various recreational games including:
Pickle Ball
Volleyball
Billiards
and More!
Saturday Night - Dance the night away at our themed party!
This is an open invite to AANR members. So spread the word around and let's come together for this grand celebration. Please book your stay at your earliest convenience to ensure you get accommodations.
For more information, you may reach out to Shangri La Ranch directly.
We can't wait to celebrate the Fall Festival with you, in the spirit of aloha!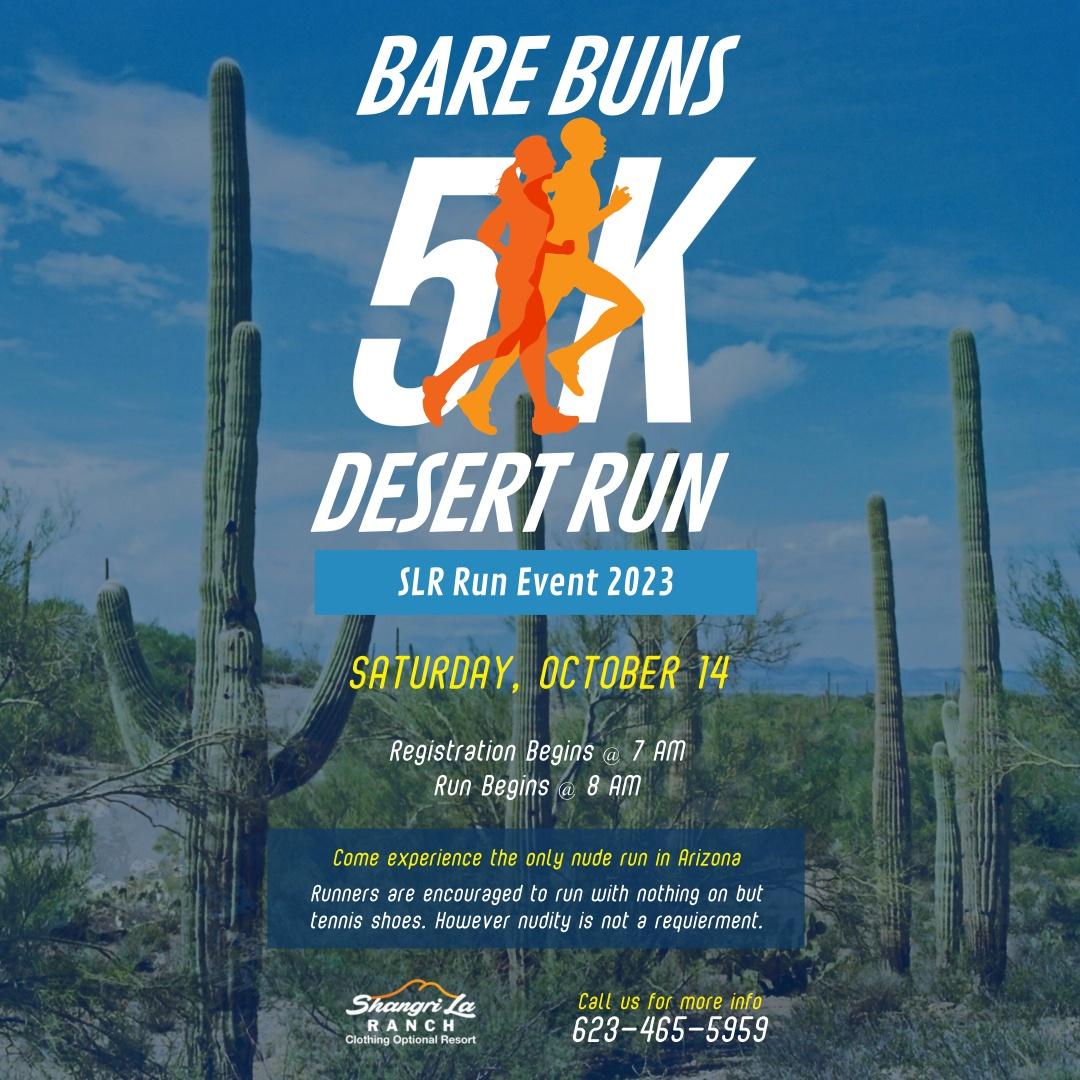 Glen Eden Sun Club is having a Sabroso Latino Festival Sept. 15, 16, & 17

How Women in Naturism Are Reedifying Beauty and Confidence
In an age when societal pressures and media portrayals intersect, creating an intrusive narrative about how women 'should' look and act, a growing movement is flourishing that challenges these long-entrenched stereotypes. This untraditional - yet revolutionary - movement is that of women in naturism.
Naturism, a lifestyle discarding the use of clothing whenever possible, is not a new phenomenon. Yet, the inclusion of more and more women in its fold has allowed a powerful new perspective to emanate from it, one that boldly questions societal norms and pushes the envelope on issues of beauty, confidence, and feminine identity.
Women entering the realm of naturism have a powerful tool at their disposal to combat societal pressures about beauty and appearance: nudity. By toiling away layers of material impositions – literally and metaphorically – the naked body becomes a canvas of authentic self-expression.
In naturism, the female form is not objectified or sexualized – it is observed as a natural, biological fact, devoid of the context that outside society often foists upon it. No specific characteristic takes precedence over the other; women can be *themselves*, wholly and unconditionally, redefining the narrative of womanhood.
In a naturist setting, the emphasis quickly shifts from aesthetics to the individual. The 'ideal' body – a standard often unattainable and rooted in arbitrary biases – becomes irrelevant, as there is no 'right' or 'wrong' when it comes to the natural human body. Women of all shapes, sizes, and races coexist in harmony, forging new paradigms of beauty enriched by diversity.
In this non-judgmental setting, the focus turns to the intrinsic worth of women as human beings. External appearance, stripped of its significance, becomes just one facet of the multi-dimensional identity of women. This realignment of values goes a long way in breaking the stereotype of women being evaluated based on their physical attractiveness.
Naturism also serves as an exceptional platform for women to cultivate personal confidence and self-acceptance. The act of embracing one's naked body in a social environment radically reconfigures individual perspectives on body image and self-worth.
This acceptance is a liberating experience, fostering an environment where confidence can bloom. An assurance born from understanding and accepting one's body as it is, not based on societal dictate but fuelled by natural, uninhibited self-love, is profoundly empowering. Such self-confident women navigate life with grace, resilience, and self-assuredness.
These changes in personal attitudes have a domino effect on challenging societal norms at large. The confidence garnered through naturism emboldens women to assert their ideas and beliefs in broader contexts, inspiring shifts in long-standing social attitudes and stereotypes.
Women, formerly measured by their conformity to prevalent standards of beauty, emerge as champions of an alternative and more inclusive concept of attractiveness. They serve as living examples of a persona grounded in genuine self-assurance, inspiring others to reconsider their subscribed notions about women's bodies and their connection to their confidence.
Women making a stand in the naturism movement are not merely redefining their personal identities – they're encouraging others to join them in this journey of self-discovery. Their lived experiences radiate an empowering message to other women grappling with body issues and societal pressures: There's an alternative path to building genuine confidence and a more expansive, inclusive view of beauty.

The ripples created by women embracing naturism are undeniably leading to a sea of change in societal norms and beliefs about female beauty and confidence. It provides a tangible means to break stereotypes, encourage self-acceptance, and redefine the boundaries of feminine self-assurance. By stripping down to the bare essentials, women in naturism are indeed breaking chains and reminding us of a simple, profound truth: our natural bodies, in all their unique diversity, are a testament to genuine beauty — something to be celebrated and accepted with confidence.
AANR West Clubs, Parks, & Resorts
Arroyo del Sol Clothing Optional B&B Destination Club Altadena, CA
Buff-A-Teers Travel Club Tucson, AZ
Canyon State Naturists Travel Club Phoenix, AZ
Clothes Free International Online Club Oakhurst, CA
Clothing Optional Home Network Travel Club Phoenix, AZ
Front Range Naturists Travel Club Boulder, CO
Glen Eden Sun Club Destination Club Corona, CA
Hawaiian Naturist Park Destination Club PĀHOA, HI
Laguna del Sol Destination Club Wilton, CA
Las Vegas Bares Travel Club Las Vegas NV
Las Vegas Naturists Travel Club Las Vegas NV
Le Club Travel Club San Diego, CA
Lupin Lodge Destination Club Los Gatos, Ca
Mohave Sun Club Travel Club Lake Havasu, City AZ
Mira Vista Resort Destination Club Tucson, AZ
Mountain Air Ranch Destination Club Indian Hills, CO
Northern California Exposure Travel Club Sacramento, CA
Olive Dell Ranch Destination Club Colton, CA
Olympian Club Travel Club Riverside, CA
Pacificans Travel Club Corona CA
Roadrunner Naturists Travel Club Albuquerque, NM
Sequoians Destination Club Castro Valley, CA
Shangri La Ranch Destination Club New River, AZ
Southern California Naturist Association Travel Club Calabasas, CA
Southern Utah Naturist Society Travel Club St. George, UT
Sun Tree Travel Club Travel Club Las Cruces, NM
Swim Free Hawaii Boat Charter Destination Club Hawaii, HI
Wasatch Naturists Travel Club South Salt Lake City, UT