Nudity: True Body Acceptance Will Set You Free
"We ought to be able to be comfortable being naked, and it doesn't have to be about sex."
– Patricia Arquette, Actress
Our thoughts exactly!
AANR West is a coalition of about thirty clubs. That means you choose the amount of clothing or lack of it that you wear. No judgments here! We want you to enjoy our events and activities without worrying about what you're wearing or how your body looks. It's all about body confidence.
According to a 2015 Zogby poll of American adults, 35% had gone skinny dipping at least once, and a whopping 73% believed individuals should be able to enjoy nude sunbathing at a location designated for that use.
We agree! You have rights over your body, whether its choosing to take a swim au naturel, play tennis or go on a hike. As a clothing-optional nonprofit organization–501 (c) 7, AANR West (American Association for Nude Recreation, Western Region) advocates for nudity and nude recreation in appropriate settings. We organize social events for our members. We educate and inform our members and those in the greater community about our way of life. Begin living a freer life. Call us today and find out how you can start enjoying a world of family-friendly nude recreation.
If you haven't experienced the pure freedom of reading, hiking, bicycling, swimming, sunbathing or just being in the nude or have and want a safe environment in which to practice your way of life, AANR West is here for you. Our events are focused on good, healthy family fun.
AANR West provides education to our members about the areas where they can pursue their activities out of harm's way, the legislation that may affect them and what their rights are. We also reach out to the greater community, many who view nudism or clothing optional groups as outcasts.
AANR West Club Highlights
DeAnza Springs Resort - CA
Website: https://deanzasprings.com
Come enjoy DeAnza Springs Resort, the largest and one of the newest clothing optional resorts in North America. We are situated on more than 500 acres of the high desert in eastern San Diego County, and ideal for year-round vacationing.
The resort is comprised of 311 spacious RV sites with full hook-ups and plenty of spacious tent sites for dry camping. Luxurious rental units consisting of fully furnished park models, midsized RV's, and motel rooms.
We are a family-friendly facility that welcomes everyone interested in naturism. We offer full memberships with the resort.
Mira Vista Resort - AZ
Website: https://miravistaresort.com
Welcome to Mira Vista – America's "newest" and "oldest" clothing-optional resort. Mira Vista opened in May of 2006 under a new name and a new policy of wholesome nude recreation on an old property with a history dating back to the 1850s.
The resort is a step back in time, starting with the main building hacienda, home to the lobby, office, dining room, gift shop, library, and Old West saloon. Fourteen guest suites in original adobe-style buildings are accented with local rock and mortar walls. The 30-acre grounds are filled with mature trees, saguaro cacti, and many other native desert plants. Desert animals and birds are plentiful and sightings are common in this largely rural area.
Roadrunner Naturists - NM
Website: http://roadrunnernaturists.com
Roadrunner Naturists is an active group of nudists based in northern New Mexico, with most events held in the Albuquerque area. The average age of our members is 40's to 60's, but ages range from diapers to wrinkles. Some of us are single and some married. Some have school-age children, who accompany us on our outings, and some of our children are grown but still come along when they can. We are bound together by friendship, love of the outdoors, and a common belief that there is nothing shameful about the human body. Our custom is nude when possible and appropriate, clothed when practical. If we are cold or sunburned, we dress accordingly.
Upcoming Events
Click on the event title for more information about each event.
Events with Blue Dates are AANR West Events.
Events with Orange Dates are Club Events.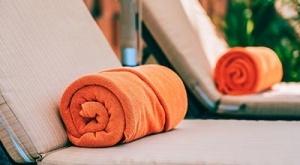 This article addresses one of the issues that can cause a bit of embarrassment for men. It is meant to be a bit tongue in cheek so bare with me (pun intended). See I already made a funny one. Okay, ok...
Read More
Keep up to date with the latest happenings at AANR West, click the button to download our monthly newsletter.
We Call Ourselves a Lot of Names
But nudist colony or nudist camp haven't been correct descriptions for decades. Our organization now prefers terms such as nudist clubs, parks or resorts. We refer to ourselves as naturists, nudists, members of clothing optional organizations, who believe in top freedom, social nudism, family nudity and other basic human rights.
Find your true self at an AANR West Club.
Feel the Freedom!