2022 AANR West Board
(from left to right)
Larry Gould, David Ziegler, Freddie Carlile, Cyndi Tendick, Gary Holden, Kathy Watzel, Andy Walden, Elizabeth Tharrington, Linda Weber, Judy Tomboc, Judith Trainor, Treena Saavedra, Michelle Carlson, and Kay Nauta
2022 - 2023 AANR West Officers, Board of Directors & Committee Chairs
Judy Tomboc
Western Nudist Research Library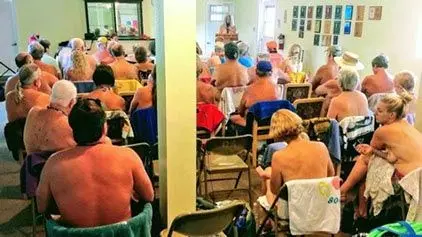 The Board of AANR-West is involved in many projects. We encourage anyone with skills in these areas to volunteer a little time to help AANR grow! Email us at information@aanrwest.org with your suggestions and ideas.
The primary work of the Directors is done in the various regional committees. The president appoints all members to the various committee and selects the leader/chair of that committee to coordinate its activities. Directors are appointed based upon their skill set and job experience. Some directors specifically request to serve on specific committees, but that is up to the president. Each committee writes a report before each of the three Board meetings that gets distributed to all the clubs, so they know what we are doing on their behalf and to solicit comment.
Click on any drop down box below to see many of the committees and the work they do.
The members of this committee are familiar with QuickBooks and they supervise the budget-making process each Fall. During the rest of the year they approve all major expenditures and help the committees manage their allocated funds. They periodically review and make recommendations regarding reimbursement procedures.
WINR (Women in Nude Recreation)
Conventions & Facilities, and Delegate