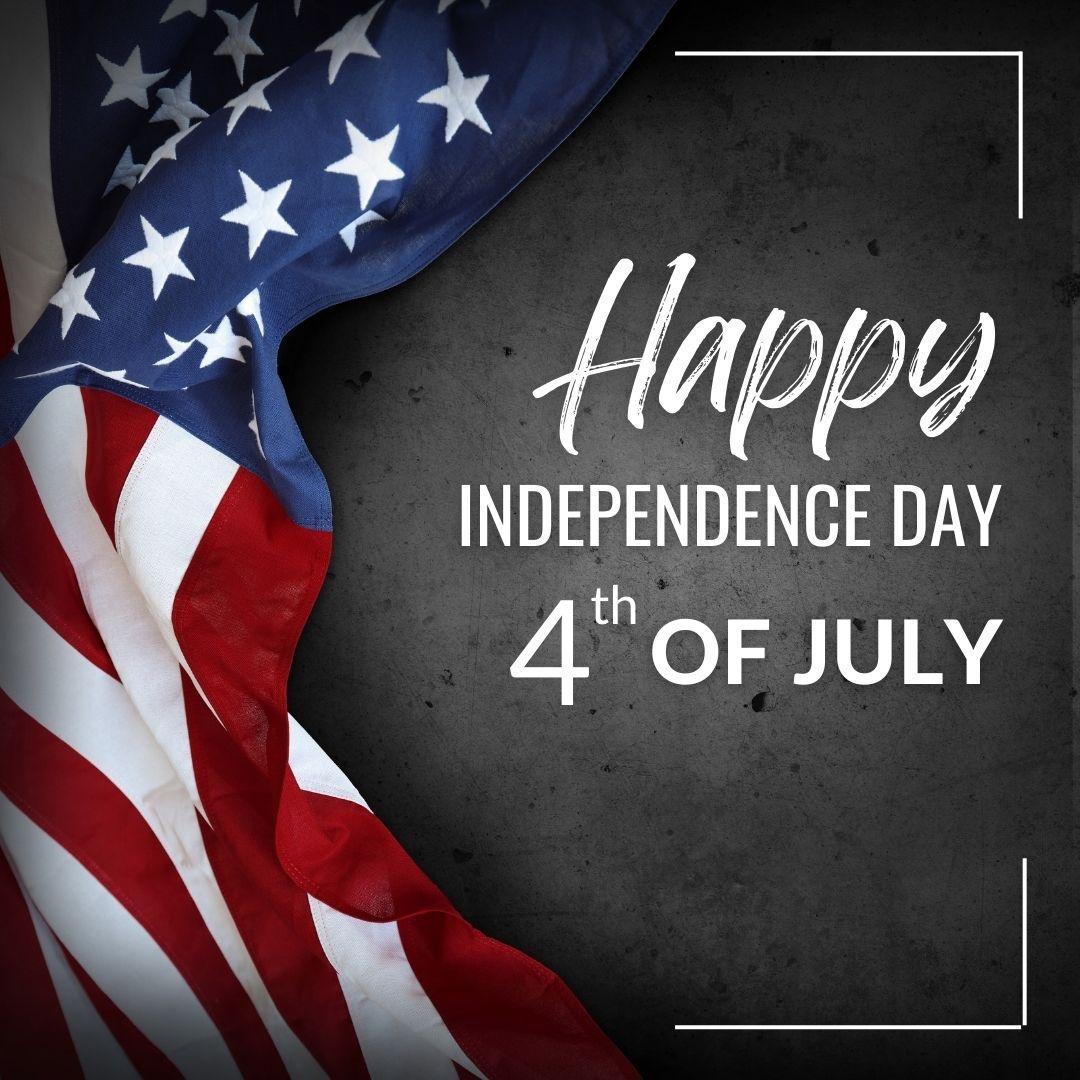 Happy 4th of July
As we come together to celebrate the 4th of July, we invite you to join us in embracing the core values of freedom, unity, and acceptance that make our naturist community so special. This holiday presents a wonderful opportunity for seasoned naturists and those simply curious about the lifestyle to come together, appreciating the many benefits of social nudism while also advocating for our rights as nudists.

At AANR-West, we are passionately committed to promoting body acceptance and the importance of self-expression. Throughout this festive time, we encourage members and friends to participate in a variety of activities and events that foster community and camaraderie. From hiking and camping to swimming and sunbathing, our organization offers numerous ways to enjoy the great outdoors while appreciating the benefits of social nudism.

As we honor our nation's founding ideals, we recognize that the diversity of our AANR-West community is a vital part of what makes us strong and unique. It's essential to us that our messaging is inclusive, open-minded, and welcoming to all who share our passion for freedom and body acceptance.

On this special day, we also want to acknowledge and thank our tireless advocates who work to protect and further the rights of nudists. Your dedication and passion are invaluable to the continuation of a vibrant and empowered community.

So, whether you're a long-time member, a newcomer, or someone interested in learning more about the joys and benefits of social nudism, we warmly invite you to gather with us to celebrate the 4th of July, AANR-West style.

Together, let's enjoy the sunshine, the laughter, and the boundless freedom that our unique community offers, as we continue to promote the beauty of body acceptance, unity, and the nudist lifestyle.
International Skinny Dip Day July 8
We are thrilled to invite you to celebrate International Skinny Dip Day with us at AANR-West! This day is not just about enjoying the liberating experience of a collective dip; it serves as a fantastic opportunity to express unity, promote body acceptance, and recognize the therapeutic effects that this simple activity can provide.

We are part of a global community, rich in diversity and united by a shared appreciation for social nudism. Whether you are a seasoned naturist or someone with a budding curiosity about our lifestyle, we warmly welcome you to take a bold plunge with us on this special day.

International Skinny Dip Day encourages us to break free from societal constraints, fully embrace our natural selves, and appreciate our bodies in their purest form. It is an open invitation to bask in both sunshine and self-love, to immerse ourselves not only in clear waters but also in an atmosphere of acceptance and respect.

At AANR-West, we offer a range of activities from peaceful relaxation by the pool to spirited water games, all fostering an enhanced sense of community and camaraderie. These shared experiences remind us of the joy and freedom inherent in our lifestyle, and they reinforce our commitment to advocating for the rights of nudists everywhere.

We are immensely grateful to our advocacy heroes who tirelessly contribute to the nudist cause, continually helping to protect and empower our communal and individual freedoms.

So come on, let's jump in together, making waves for body acceptance and freedom on International Skinny Dip Day. Let the clear waters and warm sun serve as a heartfelt celebration of our shared values and united community!

Dive in, cool off, and enjoy!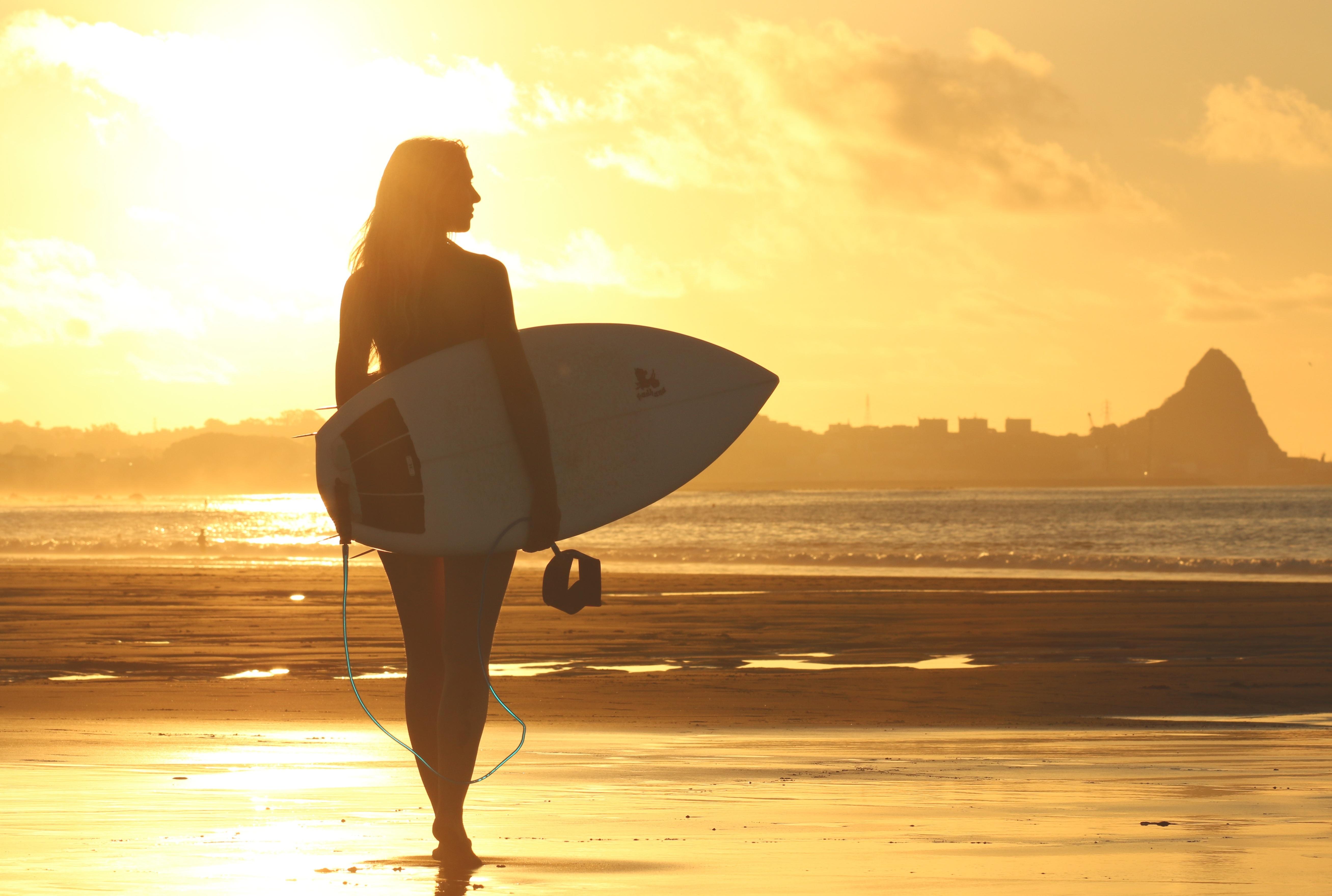 Nude Recreation Week July 10 - 16
A warm welcome to Nude Recreation Week from July 10 to 16, a week where we, as a community, come together to celebrate one of the core elements of our lifestyle and nude recreation.

Whether you're a long-time enthusiast of social nudism or new to it, you're invited to join us for this week full of liberating experiences that promote body acceptance and the joys of our unique lifestyle. This week is about pausing to delight in our natural forms, embracing freedom, and appreciating the bonds we share in this diverse community.

This celebration is much more than an opportunity to participate in recreational activities in the nude. It's a powerful stand, echoing our unity, resilience, and resistance against societal constraints, all while fostering an inclusive and accepting environment. We proudly advocate for the benefits and rights of social nudism and continue to express our shared passion for our lifestyle openly and unabashedly.

So, shed any inhibitions, and join us during Nude Recreation Week. Immerse yourself in the events and experiences that AANR-West has to offer. Let's enjoy the simple, pure pleasures of being one with nature, rejoicing in the unity and acceptance that is the heart of our community.

Celebrating our bodies, our freedom, and our unity,
Water Volleyball Tournament Season Kicks Off with a Splash at GE Memorial Day Event
The highly anticipated water volleyball tournament season has officially begun, with the first event taking place at GE on Memorial Day. The competition was fierce, but it was team DSR that emerged victorious, winning the tournament convincingly. With a mix of seasoned players and fresh faces, the team proved that they are a force to be reckoned with in the water volleyball scene.

Team DSR was led by the dynamic duo of Fonz and Suzanne, who have been the driving force behind the team's success for years. They were joined by Russ, another veteran player who has been a mainstay on the team. Together, this trio brought their experience and skills to the forefront, guiding their team to victory.

The team was further bolstered by the addition of some new players, who stepped in to replace the old guard that had been representing DSR for years. These fresh faces, Preston and Gloria, brought renewed energy and enthusiasm to the team, helping them dominate the competition.

Another standout player on the team was Tall Bill, whose height and reach gave DSR a significant advantage in the water. His presence on the team was undoubtedly a factor in their success, as he was able to block and spike with ease, making it difficult for the opposing teams to score points.

The tournament itself was a thrilling display of athleticism and teamwork, with each team giving it their all in hopes of starting the season off with a win. The atmosphere was electric, as spectators cheered on their favorite teams and players, creating a lively and spirited environment.

Despite the strong competition, DSR managed to maintain their composure and focus throughout the tournament, showcasing their skills and determination. Their teamwork was evident, as they communicated effectively and supported one another both in and out of the water.

The team's victory at the GE Memorial Day event sets the stage for an exciting and competitive water volleyball season. With their mix of experienced players and new talent, DSR has proven that they are a team to watch in the coming months.

As the season progresses, it will be interesting to see how other teams adapt and strategize to challenge DSR's dominance. Will the old guard make a comeback, or will the influx of new talent continue to shake up the water volleyball scene? Only time will tell.

For now, DSR can bask in the glory of their victory, knowing that they have set the bar high for the rest of the season. Their triumph serves as a testament to the importance of teamwork, adaptability, and perseverance in the world of water volleyball.

As we look forward to the rest of the water volleyball tournament season, we can expect more thrilling matches, intense rivalries, and unforgettable moments. The GE Memorial Day event was just the beginning, and there is no doubt that the excitement will continue to build as the season unfolds.
Arizona Governor Vetoes Bill Threatening Nudist Rights After AANR-West's Intervention
June 17, 2023
PHOENIX, AZ - On June 16, 2023, Arizona Governor Hobbs vetoed a bill (SB1698) that, if enforced as written, could have seriously threatened nudist rights in the state. This decision came after the American Association for Nude Recreation - Western Region (AANR-West) Government Affairs Team (GAT) intervened and rallied the nudist community to voice their opposition.

The bill, which was transmitted to Governor Hobbs on June 12, 2023, contained a provision that would have added a new section to Arizona's criminal code (proposed Sec. 13-3508), which AANR-West deemed harmful to nudist rights. AANR-West's GAT, along with their attorney, began monitoring the bill shortly after it was introduced earlier this year.

After the bill passed the Arizona Senate and was transmitted to the House, AANR-West sent a letter to several members of Arizona's legislature and Governor Hobbs, expressing their concerns with the proposed legislation. Despite receiving no response to the letter, GAT continued to monitor the bill and involve the nudist community in voicing their opposition.

An email was sent to AANR-West members and posted on the Facebook pages for Shangri La Ranch, urging them to contact Governor Hobbs and express their concerns. The Governor's decision to veto the bill on June 16th is a testament to the power of the nudist community's collective voice. The chances of a veto override are considered extremely slim, given the current makeup of the legislature.

AANR-West's GAT would like to extend their gratitude to everyone who took the time to call or email Governor Hobbs. Their actions undoubtedly contributed to the bill's demise, further illustrating the crucial role Government Affairs plays in protecting nudist rights.

For those interested in reviewing the proposed bill, it can be found at the following link, with the portion deemed harmful beginning on page 19: https://www.azleg.gov/legtext/56leg/1R/bills/SB1698P.pdf

Governor Hobbs' letter to the Senate President regarding the veto can be found here: https://www.azleg.gov/govlettr/56leg/1r/sb1698.pdf
Bare to Breakers: San Francisco's Exhilarating Nude Marathon Dash
San Francisco's Bay to Breakers race is known for its wild costumes and party atmosphere but also attracts a large number of nude runners. The race is a popular event for nudists, who enjoy the freedom of running naked in public and blending in with the pre-noon partiers. Some runners wear pasties or other minimal clothing, while others embrace full nudity. Despite the unconventional choice, nudists report feeling respected and enjoying a sense of freedom. Read more
Hedy Lamarr's Forbidden Film: The Controversy that Shook North America
The 1933 film Ecstasy by Czech director Gustav Machatý caused controversy due to a brief nude scene and the first depiction of female orgasm in a non-pornographic film. The film was banned in many countries, including the U S under the Hays Code. The controversy also involved lead actress Hedy Lamarr, who claimed to be tricked into the nude scenes, and her arms dealer husband attempting to purchase every print of the film. Despite the controversy, Ecstasy is considered a landmark film in the history of cinema and helped launch Lamarr's career in Hollywood. Read More
Bare Bliss: How Nudism Unlocks Happiness and Boosts Body Confidence
Can nudism make you happier and have a better positive body image on everyday nudist, the author delves into the relationship between nudism, happiness, and positive body image. The author asserts that nudists appear happier and experience more positive body image compared to non-nudists. The post references a study indicating that those who have been naked outdoors or with other people showed higher happiness, self-esteem, and better body image.

One of the factors contributing to positive body image is seeing other people's "normal, not perfect" bodies, which helps ease insecurities. Nudism fosters a sense of accepting yourself just the way you are, without needing to hide imperfections, leading to a sense of real freedom. Social nudist events highlight that people are not so concerned about others' appearance, focusing more on the joy of being nude and enjoying life.

According to the author, the happiness associated with nudism is driven by two main factors: enjoying an activity you like, leading to blocking out everyday stressors; and going against societal norms to experience true freedom. Nudists often appreciate the simplicity, enjoyment, and freedom that nudism brings. The author suggests trying nudism and experiencing potential happiness and increased body positivity for those who may be hesitant or curious. Read more
Club Spotlight
DeAnza Springs Resort
DeAnza Springs is San Diego's only clothing-optional resort and one of the largest in North America. Nestled on over 500 acres of high desert just outside of Jacumba Hot Springs, we are an ideal destination for year-round vacationing, outdoor adventure, and exploration of the naturist lifestyle.
With over 311 spacious, full hook-up RV sites, and plenty of dry tent sites, there's an option for every type of camper. Meanwhile, we also have fully outfitted rental units for your comfort and convenience, including park models, midsized RVs, and motel rooms.
We are a family-friendly destination that is proud to welcome everyone interested in naturism and the outstanding beauty of this area. Full- and part-time memberships are available, as well as weekend getaway packages, and so much more. https://www.deanzasprings.com
AANR West Club Event Calendars
Navigating AANR West's Governance: Proposed Bylaw Amendments and Their Implications
This collection of documents encapsulates a series of proposed amendments and updates to the Bylaws of AANR-West. The propositions primarily focus on aspects including the organization's convention dates, delegate selection and voting rights, certification of club representatives, and voting processes. The documents also feature recommendations for revising procedures for annual certification, voting methodology, and enactment of approved motions. The fiscal impact of these amendments is reported to be negligible. To view these motions Click here.

Doc 1
The document proposes an amendment to Article IV, § B of the Bylaws. The amendment clarifies the date for the annual AANR-West Convention. The Board of Directors has the power to change the date or time of the convention within 60 days after the Regional Assembly adjourns. The fiscal impact of this amendment is negligible.

Doc 2
Proposal for an update to Article IV, § C, sub-§ 1 and 2 of the Bylaws. The update aims to clarify the process for selecting delegates to the Regional Assembly and their voting rights. There is no fiscal impact associated with these amendments.

Doc 3
The proposal suggests adding a new section (Article IV, § E) in the Bylaws to clarify the process for certification of club representatives. The certification process is linked to the number of members registered to AANR through their respective clubs. This proposal also has no fiscal impact.

Doc 4
This document recommends revisions to Article IV, § C, sub-§ 3-6, helping define the rights of accredited delegates, the process for electing delegates, and establishing a quorum for the Regional Assembly. The proposal also clarifies processes for the annual certification of club representatives.

Doc 5
The document contains an elaboration of the voting process and certification for delegates, with emphasis on one-person-one-vote, and clarification of direct member voting.

Doc 6
Provides a rationale against proxy voting and proposes moving from proportional voting to head-count voting, to better suit the spirit of non-profit organizations and Robert's Rules.

Doc 7
This document proposes a detailed process for handling nominations for open positions, from the initial call for nominations to tallying votes. It also prescribes the process for online voting, which includes a window for nominations from the floor during the Regional Assembly if necessary.

Doc 8
Includes an amendment proposal that specifies only accredited delegates present during the Regional Meeting are eligible to vote on amendments. Moreover, it explains that any motions approved during the meeting take effect after 90 days.

Doc 9
This section includes a motion for amendment to establish that all motions approved during the AANR Western Regional Assembly take effect ninety (90) days post-approval. The fiscal impact is stated to be negligible.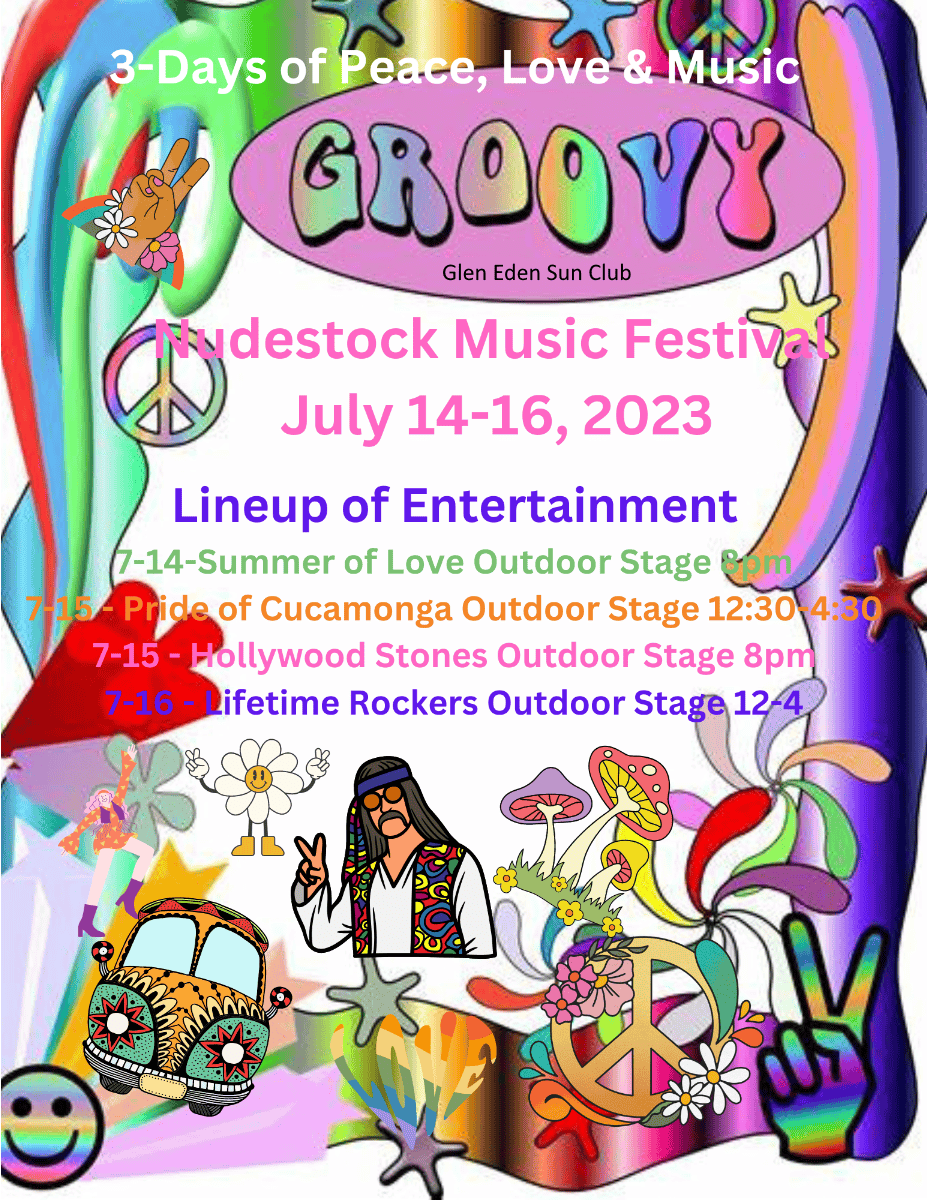 Barefoot and Beyond: The Naturist's Ultimate Guide to Naked Hiking
Clothes-free Life provides an in-depth guide to taking part in the unique activity of hiking nude. The author details its appeal as a means of connecting with nature and fostering body positivity.

Each year, there is a dedicated 'National nude hiking day' on the Summer Solstice, June 21st, celebrated across the United States, encouraging novices and enthusiasts alike to hit the trails naturist style.

While there are heaps of benefits, such as improved body positivity, bonding experiences, and an overall sense of thrill, there are also potential drawbacks, including the risk of sunburn in sensitive areas, unsightly rashes, the potential for scrapes and cuts, the risk of fines or penalties in certain areas, and the chance of experiencing awkward arousal.

The post also addresses frequently asked questions regarding the legality of hiking naked (generally permitted on a federal level in the USA, but subject to local laws and restrictions) and the best places for such hiking endeavors (nudist resorts, certain natural hot spring areas, or very remote locations).

The guide also provides practical tips for a successful nude hike, emphasizing the importance of meticulous preparation and packing the right supplies like bug spray, sunscreen, and chamois cream. The author concludes with a note that despite the lack of clothing, all the ordinary essentials for hiking should still be brought along. Read more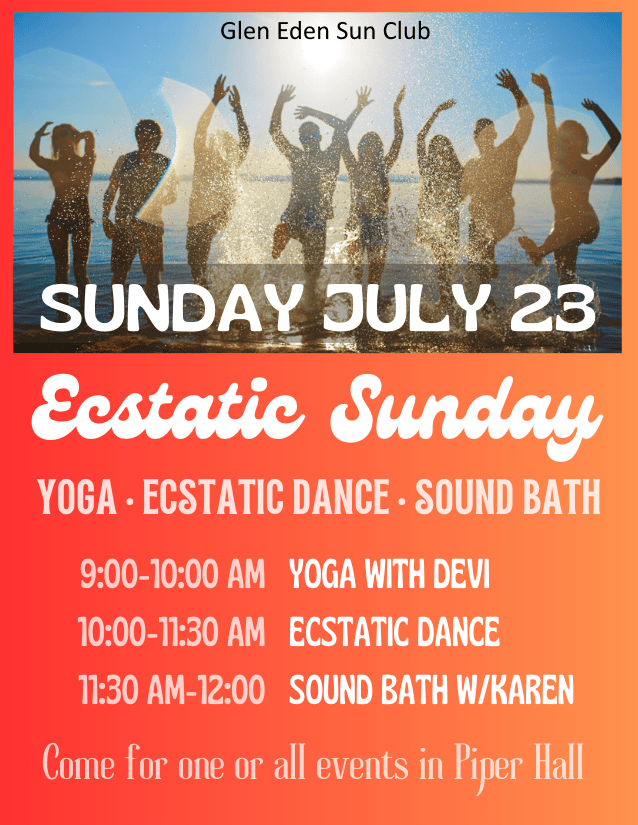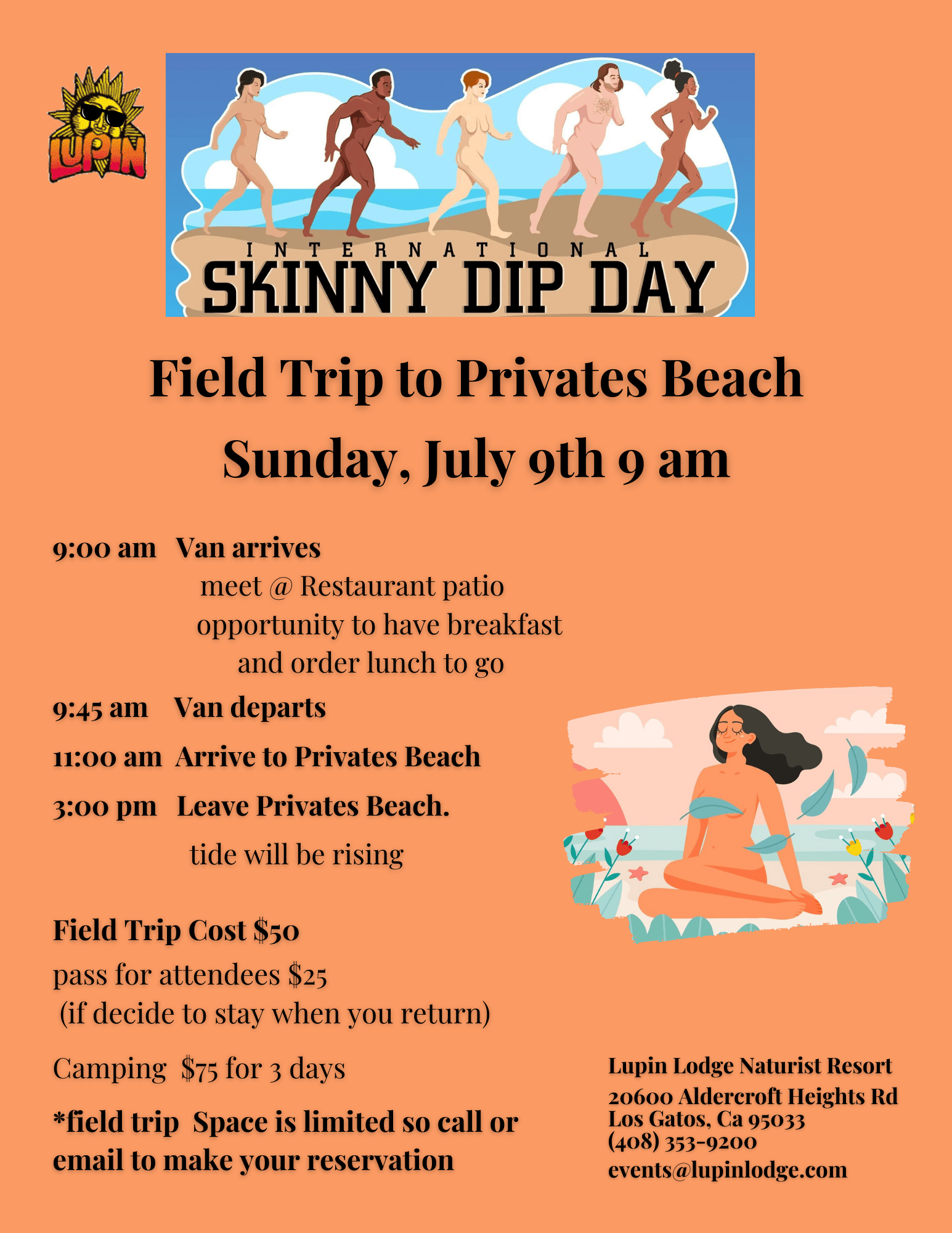 Club Spotlight
Mountain Air Ranch
Mountain Air Ranch has been the focal point for clothing-free recreation in Colorado since 1935. It is said, the clothes make the man. At Mountain Air Ranch you can lose the clothing and the associated labels that society puts on them. Have you ever wondered why children love to be nude? It's not just because they can, but because it's liberating.
Mountain Air Ranch is in the foothills 20 miles southwest of Denver, off Hwy. 285. Members and guests can enjoy the fresh mountain air, the clear blue skies, and a landscape shared with deer, fox, birds, and other native wildlife. You can unwind while hiking the trails or while relaxing by the pool. Exploring the 150 acres of natural beauty, the same way nature made you, is the essence of freedom. https://mountainairranch.org
AANR West Clubs, Parks, & Resorts
Arroyo del Sol Clothing Optional B&B Destination Club Altadena, CA
Buff-A-Teers Travel Club Tucson, AZ
Canyon State Naturists Travel Club Phoenix, AZ
Clothes Free International Online Club Oakhurst, CA
Clothing Optional Home Network Travel Club Phoenix, AZ
DeAnza Springs Resort Destination Club Jacumba Hot Springs, CA
Front Range Naturists Travel Club Boulder, CO
Glen Eden Sun Club Destination Club Corona, CA
Hawaiian Naturist Park Destination Club PĀHOA, HI
Laguna del Sol Destination Club Wilton, CA
Las Vegas Bares Travel Club Las Vegas NV
Las Vegas Naturists Travel Club Las Vegas NV
Le Club Travel Club San Diego, CA
Lupin Lodge Destination Club Los Gatos, Ca
Mohave Sun Club Travel Club Lake Havasu, City AZ
Mira Vista Resort Destination Club Tucson, AZ
Mountain Air Ranch Destination Club Indian Hills, CO
Northern California Exposure Travel Club Sacramento, CA
Olive Dell Ranch Destination Club Colton, CA
Olympian Club Travel Club Riverside, CA
Pacificans Travel Club Corona CA
Roadrunner Naturists Travel Club Albuquerque, NM
Sequoians Destination Club Castro Valley, CA
Shangri La Ranch Destination Club New River, AZ
Southern California Naturist Association Travel Club Calabasas, CA
Southern Utah Naturist Society Travel Club St. George, UT
Sun Tree Travel Club Travel Club Las Cruces, NM
Swim Free Hawaii Boat Charter Destination Club Hawaii, HI
Wasatch Naturists Travel Club South Salt Lake City, UT