"When everyone is included, everyone wins."
December Month-Long Observances
HIV/AIDS Awareness Month
Universal Human Rights Month
December 1 – World AIDS Day
December 3 – International Day for People with Disabilities
December 5 – International Volunteer Day
December 7 – Hanukkah begins at sunset (Jewish)
December 9 – International Genocide Prevention Day
December 10 – International Human Rights Day
December 15 – Hanukkah ends at sunset (Jewish)
December 21 – Yule Winter Solstice (Pagan)
December 25 – Christmas (Christian)
December 26 – Kwanzaa week (Celebration of African Customs & Cultures)
December 26 – Boxing Day
December 31 – New Year's Eve
To keep up with all of the happenings at our AANR West clubs, read our latest newsletter or sign up to receive it by email each month.
AANR West: Supporting Our Members And Our Clubs
Embark on a journey of self-discovery and liberation with AANR West! Our organization offers a range of activities that allow members to explore clothing-optional recreation in a safe and welcoming environment. With members hailing from states across the Western US, including Arizona, California, Colorado, Hawaii, New Mexico, Nevada, Utah, and Wyoming, as well as western Mexico, AANR West is a diverse community where everyone is welcome.
Our mission at AANR West is to provide our members with comprehensive education and support services. We want our members to feel comfortable and secure as they pursue their interests, and we work hard to ensure that they have access to the resources and information they need to do so. Whether it's finding a safe and legal place to enjoy clothing-optional recreation or understanding their rights under the law, our members can count on us to provide them with the guidance and support they need.
But our mission doesn't stop with our members. AANR West also strives to educate the public on the benefits of social nudism. We believe that everyone can experience the joy and freedom that comes from shedding their clothes and embracing their natural selves. We host events that are focused on providing good, healthy family fun, and we welcome individuals of all ages, genders, marital statuses, religious beliefs, ethnic origins, and sexual orientations.
We know the power of true freedom at AANR West. There's nothing quite like feeling the wind blowing across your skin and the sense of liberation that comes from being carefree and unencumbered by clothing. We want everyone to experience that same sense of freedom and joy. So, if you're looking for a safe and welcoming community where you can explore your interests and find your inner peace, join us at AANR West today!
Quote of the Month
"Nakedness means freedom, and although dancing on a sun-kissed hillside with shorts on seems pretty similar to dancing with shorts off, there is all the difference in the world. It is as if your clothes take on the weight of your worries and concerns – they come to embody your defenses against the world, and if you can feel confident enough and safe enough, then taking them off evokes a powerful sense of liberation, of joy and freedom; and more than that – of innocence and of openness to the world."

Philip Carr-Gomm

AANR West Club Highlights
Las Vegas Bares
We just want to be naked and have fun in the sun. The Las Vegas Bares sponsors Nude and clothing-optional day and overnight trips to hot springs or landed nudist resorts. We have scheduled clothing-optional hikes and nude kayak day trips. Full MOON nude hikes, Nude overnight kayak excursions on the Colorado River, and visits to neighboring nude resorts in CA and AZ. Sometimes we also have nude pool parties with NUDE Water Volleyball, and a sundeck to get your all-around tan! Come out and enjoy an afternoon of relaxing naked in the sun or recharge your mind and body with a free hike in the desert.
Mira Vista Resort
Welcome to Mira Vista – America's "newest" and "oldest" clothing-optional resort. Mira Vista opened in May of 2006 under a new name and a new policy of wholesome nude recreation on an old property with a history dating back to the 1850s.
The resort is a step back in time, starting with the main building hacienda, home to the lobby, office, dining room, gift shop, library, and Old West saloon. Fourteen guest suites in original adobe-style buildings are accented with local rock and mortar walls. The 30-acre grounds are filled with mature trees, saguaro cacti, and many other native desert plants. Desert animals and birds are plentiful and sightings are common in this largely rural area.
It's hard to believe that this great escape from the city is just 3 miles from Interstate 10. Words and pictures can't convey all of the special charm and character of this unique resort. Being able to enjoy it all clothes-free just adds to the level of relaxation. Mira Vista is open to day visits. **https://miravistaresort.com/**
Olive Dell Ranch
Olive Dell Ranch is Southern California's favorite nudist resort for families and couples. Located in Colton, California Just a few miles from San Bernardino and Riverside. Olive Dell's central location is close to many of Southern California's main tourist attractions. It's the ideal spot to enjoy the nudist/naturist lifestyle whether visiting for the day or an overnight stay.
Our nudist club offers: Rental cabins, Hookups, and Campsites for extended stays
Numerous amenities such as Tennis court, Hiking, Swimming pool, Jacuzzi, and Sauna http://www.olivedellranch.com
In The News
Massachusetts Bill Would Allow Women To Go Topless In Public
November 29
A bill has been filed in Massachusetts that seeks to allow women to go topless in public. The bill aims to remove "female breasts" from the section of Massachusetts General Laws that defines Open and Gross Lewdness and Lascivious Behavior. The bill is not currently sponsored by any state legislator. Read article

'Naked Attraction' Becomes the Nation's Latest Guilty Indulgence
October 3
The controversial British dating show Naked Attraction has become America's newest guilty pleasure after debuting on HBO's streaming platform. The show asks a picker to choose a date based solely on physical attraction, gradually revealing contestants from their feet to their faces. While the show has gained popularity, it has also faced criticism and controversy. Naked Attraction is available to stream on Max in the U.S. and has spawned international formats in various countries. Read the article

15 Must-Visit Nude Beaches in California That Are Highly Popular
September 15
California offers a variety of nude beaches for those who are comfortable in their bodies and seeking a judgment-free zone. These beaches provide opportunities to enjoy turquoise waters, light-colored sand, and exclusive views. From Pirate's Cove in Avila Beach to Baker Beach in San Francisco, each beach has its own unique features and amenities. Visitors should adhere to nude beach etiquette, respect others' privacy, and bring their usual beach essentials. Whether you prefer topless, clothing-optional, or full-nude beaches, California's nude beaches offer a range of options for a memorable beach experience. Read the article

AANR West 2024 Meetings
AANR Western Regional Spring Board Meeting
March 19-20, 2024
6 PM - 9 PM each night
Online


AANR Western Regional General Assembly 2024
August 9-11, 2024
Shangri La Ranch


AANR Western Regional Fall Board Meeting
November, 2024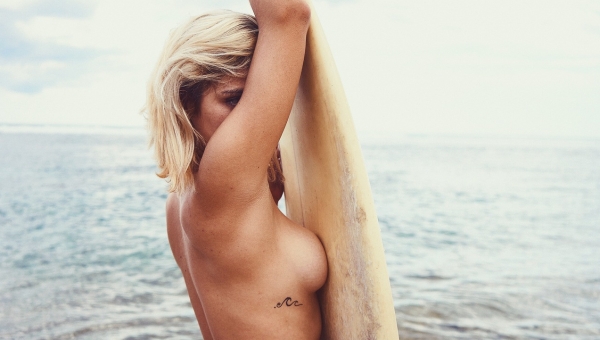 Naturism is a way of life that embraces nudity and captures the sheer essence of being in tune with nature. Far from being a hedonistic pursuit, naturism celebrates the human body in all its glory, ai...
Read More
Short Story
A Breath of Fresh Air

Aiden, a businessman who was always busy and stressed out, decided to take a break from his routine and enjoy a day away from the hustle and bustle of the city. He went to a peaceful forest clearing to meditate and clear his mind. While he was setting up his mat, he noticed a woman named Ava practicing yoga in the nude. Aiden was intrigued by the idea and decided to join her. They spent the day practicing yoga together and connecting with nature.
As they moved through the poses, Aiden felt a sense of freedom and liberation that he had never experienced before. The feeling of the cool breeze on his skin and the warmth of the sun on his face made him feel alive and invigorated. He felt a deep connection to the earth and all of its natural beauty.
As the day went on, Aiden and Ava talked about the benefits of naturism and how it can help people connect with nature on a deeper level. Aiden realized that he had been missing out on the rejuvenating benefits of nature and vowed to incorporate more outdoor activities into his life.
From that day on, Aiden made it a point to spend time in nature every week, whether it was hiking, camping, or practicing yoga outdoors. He found that being in nature helped him stay grounded, reduce stress, and improve his overall well-being. He was grateful for the chance to encounter Ava and the new perspective on life that she had given him.
The Many Names We Take Pride In
Our organization has undergone significant changes over the past few decades, with a focus on providing more detailed and comprehensive descriptions of the locations where we practice and enjoy our nudist lifestyle. While terms such as "nudist colony" or "nudist camp" may have been accurate in the past, we now prefer the use of terms such as "nudist clubs," "parks," or "resorts," which better reflect the diverse and welcoming nature of our community. Additionally, we have adopted new terminology to describe ourselves, including naturists, nudists, or members of clothing-optional organizations, highlighting the positive and respectful aspects of our lifestyle.

We believe that our lifestyle is grounded in basic human rights, such as the freedom to express oneself and the freedom to be comfortable in one's own skin. Our organization is committed to ensuring that these rights are protected and respected, and we work tirelessly to promote acceptance and understanding of our way of life. In addition to advocating for top freedom, social nudism, and family nudity, we also support a range of initiatives aimed at promoting body positivity and inclusivity, including educational programs, community events, and outreach activities. By working together, we can build a more open and accepting society that values diversity and celebrates the beauty of the human form.
Find your true self at an AANR West Club.