September Month-Long Observances
Hispanic Heritage Month
National Guide Dog Month
Suicide Prevention Month
Important September Dates
September 4 – Labor Day
September 5 – International Day of Charity
September 6-7 – Krishna Janmashtami (Hindu)
September 11 – Patriot Day (U.S.A.)
September 15 – International Day of Democracy
September 15 – Rosh Hashanah begins (Jewish)
September 16 – Mexican Independence Day
September 21 – International Day of Peace
September 21 – World Gratitude Day
September 22 – National Native American Day
September 24 – Yom Kippur (Jewish)
September 29 – Sukkot (Jewish)
September 30 – National Day for Truth & Reconciliation (Canada)
To keep up with all of the happenings at our AANR West clubs, read our latest newsletter or sign up to receive it by email each month.
AANR West: Supporting Our Members And Our Clubs
Embark on a journey of self-discovery and liberation with AANR West! Our organization offers a range of activities that allow members to explore clothing-optional recreation in a safe and welcoming environment. With members hailing from states across the Western US, including Arizona, California, Colorado, Hawaii, New Mexico, Nevada, Utah, and Wyoming, as well as western Mexico, AANR West is a diverse community where everyone is welcome.
Our mission at AANR West is to provide our members with comprehensive education and support services. We want our members to feel comfortable and secure as they pursue their interests, and we work hard to ensure that they have access to the resources and information they need to do so. Whether it's finding a safe and legal place to enjoy clothing-optional recreation or understanding their rights under the law, our members can count on us to provide them with the guidance and support they need.
But our mission doesn't stop with our members. AANR West also strives to educate the public on the benefits of social nudism. We believe that everyone can experience the joy and freedom that comes from shedding their clothes and embracing their natural selves. We host events that are focused on providing good, healthy family fun, and we welcome individuals of all ages, genders, marital statuses, religious beliefs, ethnic origins, and sexual orientations.
We know the power of true freedom at AANR West. There's nothing quite like feeling the wind blowing across your skin and the sense of liberation that comes from being carefree and unencumbered by clothing. We want everyone to experience that same sense of freedom and joy. So, if you're looking for a safe and welcoming community where you can explore your interests and find your inner peace, join us at AANR West today!
Quote of the Month
"After my morning in the buff, I'm calling BS on "beauty is in the eye of the beholder". Going naked with three strangers showed me that beauty is entirely mine to own."

Jo Stanley
AANR West Club Highlights
Southern California Naturist Association
Website: https://socalnaturist.org
SCNA is a clothing-optional "travel club," which means we are a social organization of nudists and like-minded friends with no specific park or resort to call home. We meet in the backyards of members with swimming pools or Jacuzzis, or we go sailing off the coast, or we hike on secluded mountain trails or visit local beaches where we can enjoy the surf and sand as nature intended. We also participate in many activities at the various nudist resorts in our fair state.
Hawaiian Naturist Park
Website: HawaiianNaturistPark.com
A Clothing Optional Bed & Breakfast Venue Where All Are Welcome
Located in the tropical rainforest, it's hard to believe that this great escape from the city is just 7 miles from Hawai'i Volcanoes National Park!
Imagine feeling the warmth of the filtered morning sunlight peering through the Ohia trees as you sip a warm cup of coffee all while clothes-free! Tropical bird songs fill the jungle! Maybe you will go for a dip in our pure rainwater pool or head to the incredible jetted lava rock showers! Enjoy our wood-burning Sauna too! Words and pictures can't convey what it's like to experience this very special place. Being able to enjoy it all nude just adds to the tranquility.
Glen Eden Sun Club
Website: https://gleneden.com
Glen Eden is Southern California's premier family-oriented nudist resort and RV park. Sound expensive? It's not, and first-time visitors save 50%! Think you could never be in a clothes-free state with others around? Think again, because that's what most people say before they visit Glen Eden Sun Club. Then they fall in love with it. Glen Eden Sun Club is a family-oriented resort with clear guidelines on acceptable behavior, and all members are screened upon their first visit.
Conduct such as overt sexual behavior and gawking are not tolerated. Our goal is to maintain our solid reputation by continuing to provide a comfortable, relaxed environment for people of ALL ages to enjoy.
So, if you REALLY want to escape from the rigors of your everyday routine, Glen Eden Sun Club is the place to be.
In The News
15 Must-Visit Nude Beaches in California That Are Highly Popular
September 15
California offers a variety of nude beaches for those who are comfortable in their bodies and seeking a judgment-free zone. These beaches provide opportunities to enjoy turquoise waters, light-colored sand, and exclusive views. From Pirate's Cove in Avila Beach to Baker Beach in San Francisco, each beach has its own unique features and amenities. Visitors should adhere to nude beach etiquette, respect others' privacy, and bring their usual beach essentials. Whether you prefer topless, clothing-optional, or full-nude beaches, California's nude beaches offer a range of options for a memorable beach experience. Read the article

Embark on the Adventure of a Lifetime: BNB23 Carnival Pride Takes Bare Necessities to the High Seas
September 11
The BNB23 Carnival Pride offers a liberating and unforgettable vacation experience for nudists, with friendly staff, delicious food, exciting activities, and entertainment options. The freedom to be clothes-free throughout most of the ship and the welcoming of fellow passengers make it the experience of a lifetime. Read the article

Empowerment on the Slopes: Boot Tan Fest (Naked Ski Festival) Returns with a Bang in March 2024!
September 11
Boot Tan Fest, the largest ski festival exclusively for women and femme folk, is returning for its fourth year on March 29th and 30th, 2024 at Sunlight Mountain Resort in Colorado. The festival features live music, local art, and a lap on the mountain where clothing is completely optional, celebrating body positivity and self-love. Last year, over 400 women and femmes attended, and this year, over 2000 guests are expected. Read the article

Freedom to Bare: Defending Our Coastal Sanctuaries for Naturist Bliss
August 24
The Naturist-Nudist Federation of Catalonia is fighting to protect non-textile beaches, citing a "textile invasion" and "lack of respect". The writer, a naturist, argues that nude bathing is a healthy and body-positive pursuit that discards designer labels and egos. He suggests trying a fully immersive naturist resort, such as those in Lanzarote, Formentera, or Croatia, which offer eco bungalows, waterskiing, volleyball, and aquarobics along protected beaches. Read the article

Guarding the Bare Essentials: AANR's Continuous Advocacy for Nudist Rights Amidst Legislation Challenges
August 21
The American Association for Nude Recreation (AANR) has been attending the National Conference of State Legislatures (NCSL) for decades to prevent unintended consequences of laws that could harm legitimate, family-friendly nudist businesses. Nudism is a multibillion-dollar industry, and laws intended to restrict illicit activity can inadvertently affect it. AANR hopes to see oppressive regulations, such as an Arkansas bill restricting advocacy for nudism, dropped from the books. Bills seeking to censor library materials could also affect AANR, and the group urges lawmakers to exclude them from bills not intended for them. Read the article


AANR West 2023 - 2024 Meetings
AANR Western Regional Fall Festival
October 6-8, 2023
Shangri La Ranch

AANR Western Regional Fall Board Meeting
November 8-9,2023
6 PM - 9 PM each night
Online

AANR Western Regional Spring Board Meeting
March 19-20, 2024
6 PM - 9 PM each night
Online

AANR Western Regional General Assembly 2024
July 26 - 28, 2024
Location to be determined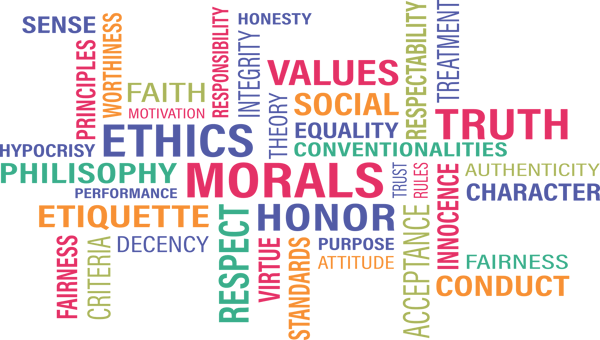 Naturism, also known as nudism, is a lifestyle that embraces the human body in its natural state by living life without clothing. While the idea of spending time in a clothing-optional environment may...
Read More
Short Story
The Ephemeral Butterfly

Out in a secluded country area, surrounded by tall trees that provided shade even in the hottest hours of the day, lived a graceful butterfly, perched upon the most beautiful flowers in a serene meadow. The meadow was full of life and colors, with bees buzzing around, birds singing melodies, and the butterfly flapping its wings in a playful dance. One day, a young girl named Lila wandered into this meadow. As she walked deeper into the meadow, she felt a sense of peace and calmness that she had never experienced before. Seeing the freedom that the butterfly had, lavishing in nature's gentle wind, Lila chose to experience a similar liberty. She felt the soft grass beneath her feet, the cool breeze brushing against her skin, and the warmth of the sun on her face. She stripped to her skin and felt the caress of the wind, the warmth of the sun, and the tranquility of the meadow. From that day forward, the meadow was not just the butterfly's haven but Lila's sanctuary as well. She would often come to the meadow to escape the hustle and bustle of the city, to get away from the noise and stress of everyday life, and to immerse herself in the beauty and calmness of nature. She would lie down on the grass, close her eyes, and listen to the sounds of the meadow, feeling at peace with the world. The butterfly would sometimes land on her outstretched hand as if to say hello, and Lila would smile, feeling grateful for the simple yet beautiful moments that life had to offer.
The Many Names We Take Pride In
Our organization has undergone significant changes over the past few decades, with a focus on providing more detailed and comprehensive descriptions of the locations where we practice and enjoy our nudist lifestyle. While terms such as "nudist colony" or "nudist camp" may have been accurate in the past, we now prefer the use of terms such as "nudist clubs," "parks," or "resorts," which better reflect the diverse and welcoming nature of our community. Additionally, we have adopted new terminology to describe ourselves, including naturists, nudists, or members of clothing-optional organizations, highlighting the positive and respectful aspects of our lifestyle.

We believe that our lifestyle is grounded in basic human rights, such as the freedom to express oneself and the freedom to be comfortable in one's own skin. Our organization is committed to ensuring that these rights are protected and respected, and we work tirelessly to promote acceptance and understanding of our way of life. In addition to advocating for top freedom, social nudism, and family nudity, we also support a range of initiatives aimed at promoting body positivity and inclusivity, including educational programs, community events, and outreach activities. By working together, we can build a more open and accepting society that values diversity and celebrates the beauty of the human form.
Find your true self at an AANR West Club.