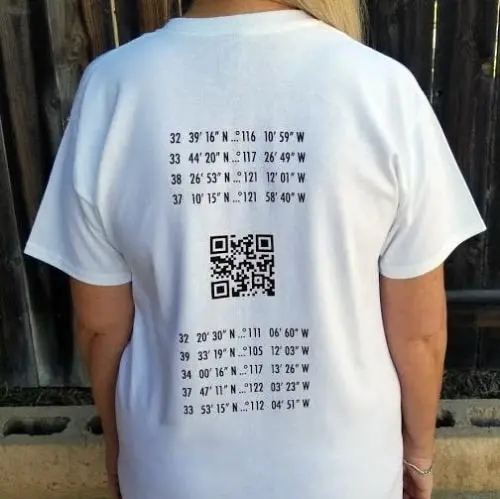 GPS T-Shirts Have Arrived and Are Available for Sale!
Limited Edition GPS T-Shirts are Almost Sold Out!
The attractive new 2021 T-Shirts showing the GPS coordinates for each of the nudist parks/resorts in the region are now available for sale but don't wait as most sizes are sold out.
The shirt displays the latitude and longitude of nine destination parks located in our Western Region without naming them. It is designed to be a conversation starter when out in public, such as when shopping at a store, as people are curious to ask what it is all about. This allows the wearer to start a conversation about nude recreation.
Shirts come in white. Cost is $20 plus $5.95 shipping if purchased online. Due to popular demand, we have limited stock, so don't delay and get your GPS T-Shirt today!
Click the button below to order your shirt(s) today!!